Latest news and upcoming events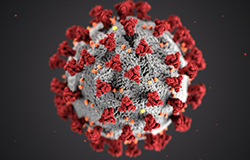 PerMedCoE is one of the Centres of Excellence in high-performance computing working on supercomputing applications to help contain the corona virus pandemic. A news piece by Focus CoE.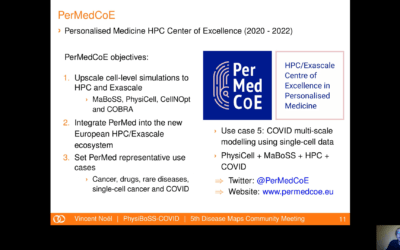 PerMedCoE featured in a poster at DMCM2020. Recording of the presentation is now available online.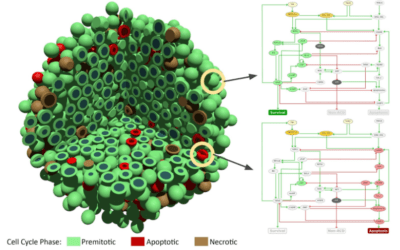 PerMedCoE, the recently launched HPC centre of excellence will optimise codes for cell-level simulations in HPC/Exascale and bridge the gap between organ and molecular simulations, thus contributing to the European Personalised Medicine Roadmap.
Optimising cell-level
simulation software
to run in pre-exascale
platforms
Use cases driving the
implementation of
PerMed solutions in
HPC/Exascale
environment
Integrating PerMed
communities into
the new European
HPC/Exascale
ecosystem
Training biomedical
professionals in the
use of HPC/Exascale
PerMed tools
Building the basis
for the sustainability
of the PerMedCoE